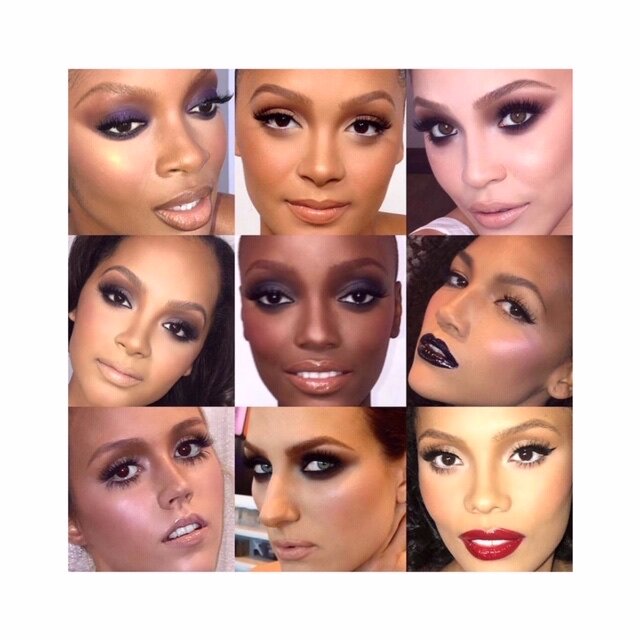 Nicky Posley's
Red Carpet Glamour - New Jersey
In this intimate, hands-on workshop Nicky will be focusing on Red Carpet Glamour, and demonstrating all the components necessary to deliver the ultimate in luxury service for clients. Whether it be for a special event, the celebrity client's red carpet walk, or sending a bride down the aisle for her special day, Nicky will share his beauty perspective, and practical A to Z approach to help artists set themselves apart from the crowd, while attracting a more elite clientele.
DATE:
Sunday, November 10, 2019
LOCATION:
Bloomfield, NJ

COST OF INVESTMENT: $599.00
There are only 8 tickets are available for this class so please register soon as this is Nicky's LAST hands-on class of 2019!

All ticket costs are in USD. Payment plans are offered.

All payments are nonrefundable and non transferable.

Contact blair@impaqbeauty.com to make full payment or to start a payment plan
SCHEDULE:
9:30 – 10:00 am – Check-In

10:00 – 1:00 pm – Introduction / Make Up Demonstration

1:00 – 1:30 pm – Lunch provided

1:30 – 1:45 pm – Set up Stations for Hands-On Rotations (bring your makeup kit)

1:45 – 3:00 pm – First Hands-On Rotation*

3:00 – 3:15 pm – Set up Station for 2nd Hands-on Rotation

3:15 – 4:30 pm – Second Hands-On Rotation*

4:30 – 5:00 pm – Clean Up and Wrap
* Due to space limitations, students will be paired up and performing the hands-on rotation on each other. No models are needed for this class.
Contact blair@impaqbeauty.com to register for the class and/or to inquire about payment plan options. Please remember this is a small group class so DO NOT delay in registering for this class!
******
Photographs are more than welcomed, but there will be NO VIDEO TAPING allowed during the demonstration. Thank you in advance for your cooperation!
******
If you are traveling from out of town, we highly insist that purchase flight insurance in the case of any scheduling changes. Nicky Posley nor Impaq Beauty are responsible for travel-related costs.
******
NO REFUNDS, NO TRANSFERS, NO EXCEPTIONS